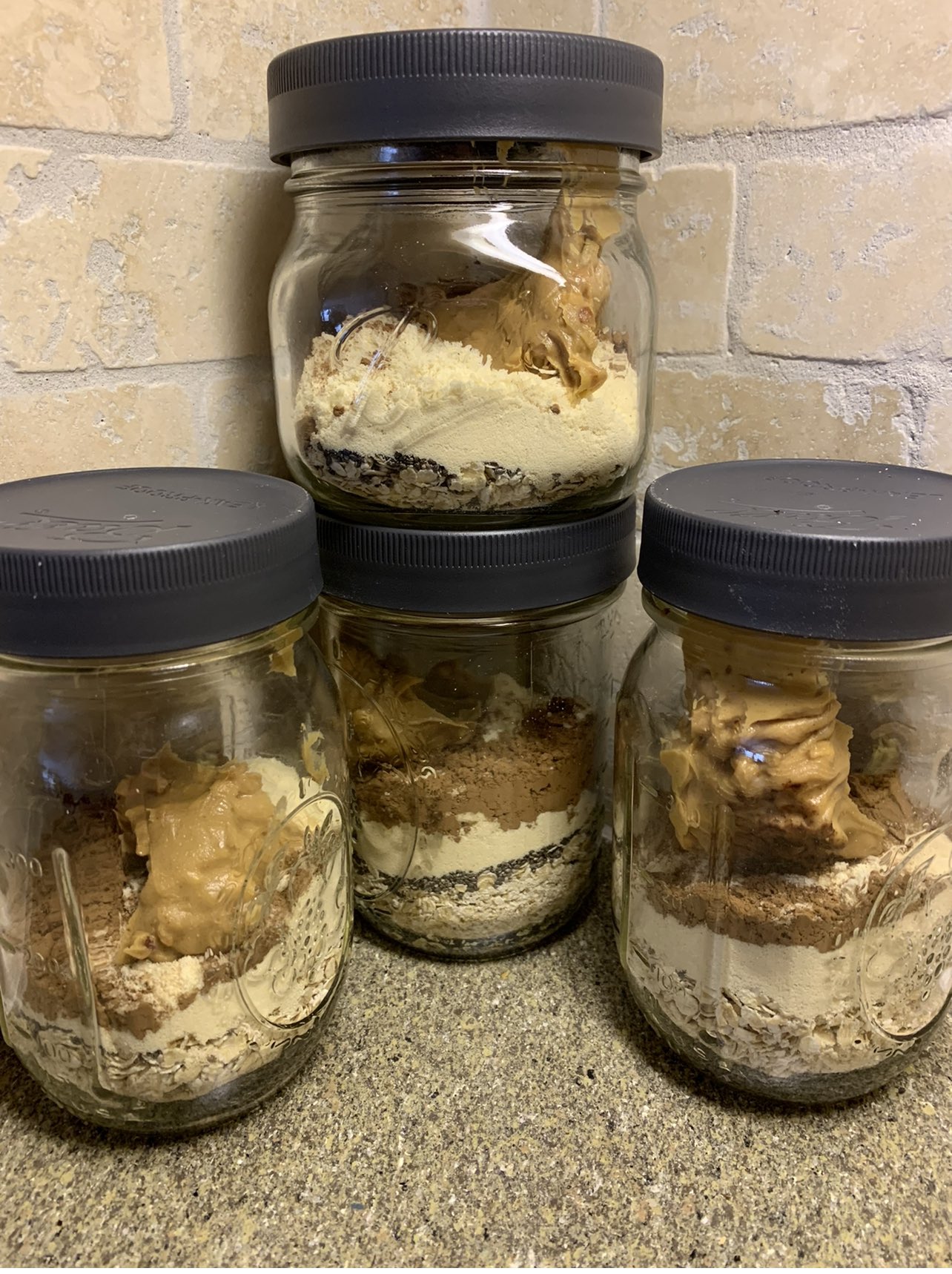 Are you or your athletes struggling with simple ways to eat more quality calories at breakfast or on high-volume training days?  
Try my overnight mason jar oats! In each: 2 Tbsp PB 1/2 tbsp honey 1 tbsp chia seeds 1/2 cup @KodiakCakes oats 1 scoop of vanilla or chocolate whey protein
If you're trying to gain you can

add chocolate chips

If you're trying to lose fat with less kcal you can choose to swap peanut butter with powdered peanut butter. You can also honey for less kcal! Easy right??

 
You can always titrate the contents of anything to make the food fit your goals! Choose what works well for you!
Or if you're for another option to mix it up with some variety see below!
Fruit (pick one)
Berries (blueberries, strawberries, etc.)
Dried Fruit (raisins, goji, dates)
Banana (chopped, sliced, or mashed)
Tropical (pineapple, mango, peaches)
Nut/Seed(pick one) 
Almonds
Hemp/flax Seeds
Pecans
Chia
Brazil Nuts
Pumpkin Seeds
Walnuts
Spice/Sweetener (pick one)
Cinnamon
Vanilla
Nutmeg
Honey
Agave
Instructions:
*Use ½ cup of rolled oats and ½ cup of milk or milk substitute of choice.
**Add 1/2 scoop of whey protein powder for additional protein
*Combine all ingredients together in a Tupperware container or glass mason jar. Store in the fridge overnight and stir before eating.