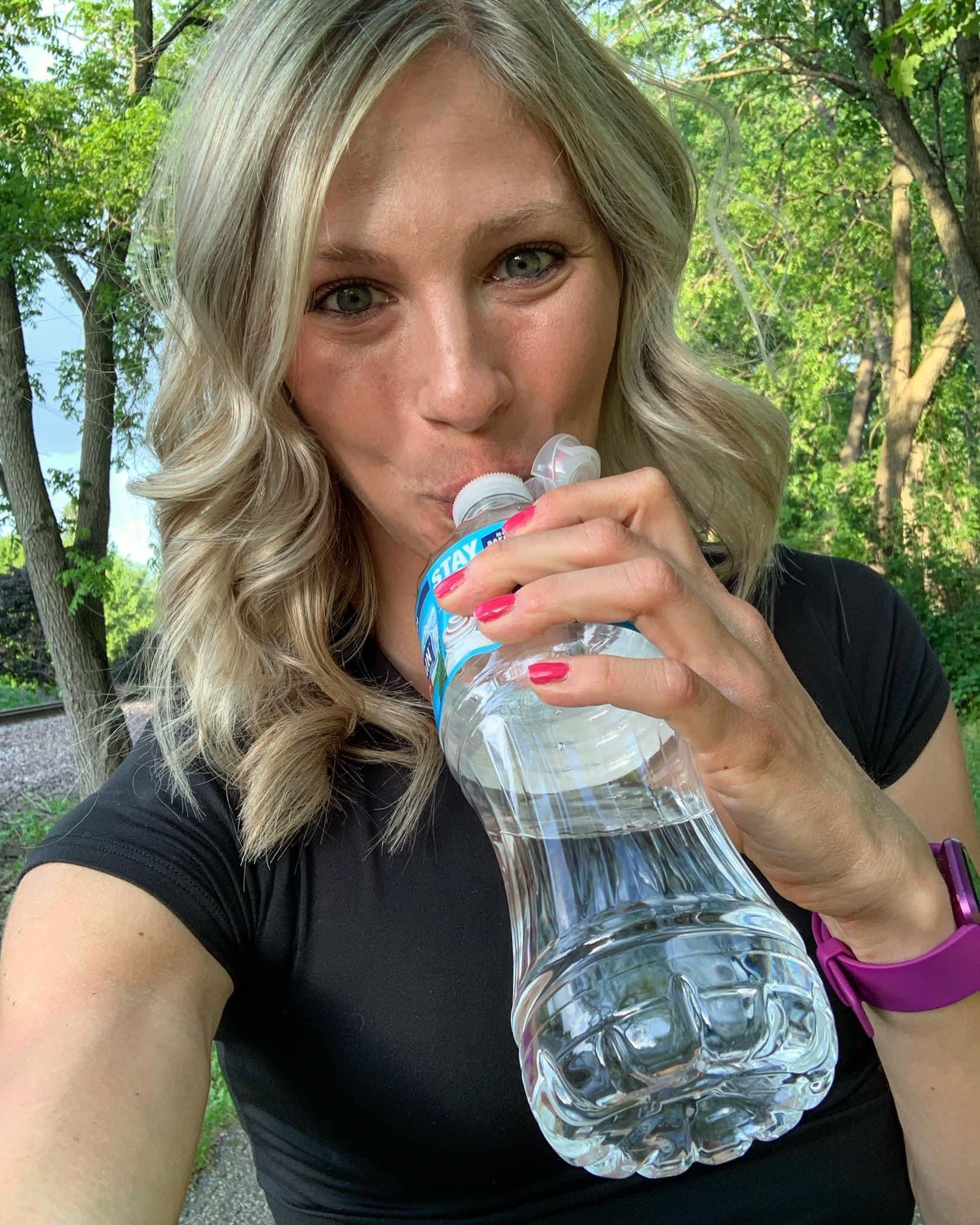 Are you hydrating enough? Most likely not! According to the USDA, over half the US adults fail to consume their recommended minimum of 6-8 glasses of water each day.
Last week Wendi shared simple hydration tips on Fox17 Nashville. Click to hear her tips provided.
Failing to consume enough water can also increase your risk of heart failure. It is important to stay hydrated for basic philological functions supporting blood circulation, lubricating joints and tissues, digestion, metabolism, and muscle contraction to name a few.
Many people need more than 6-8 glasses of water due to higher body weight, activity, sweat rate, and also supporting a healthy metabolism. We recommend our clients and athletes consume a minimum of 80-100 oz of water per day. We advise checking urine color to help guide you in your water intake. If you struggle to drink enough water you have come to the right place! Our tips will help you increase your water with ease!
First off what are the symptoms of dehydration? Usually, when you wake up you are in a dehydrated state and for many who experience these symptoms listed below you are already dehydrated and it is time to make a plan!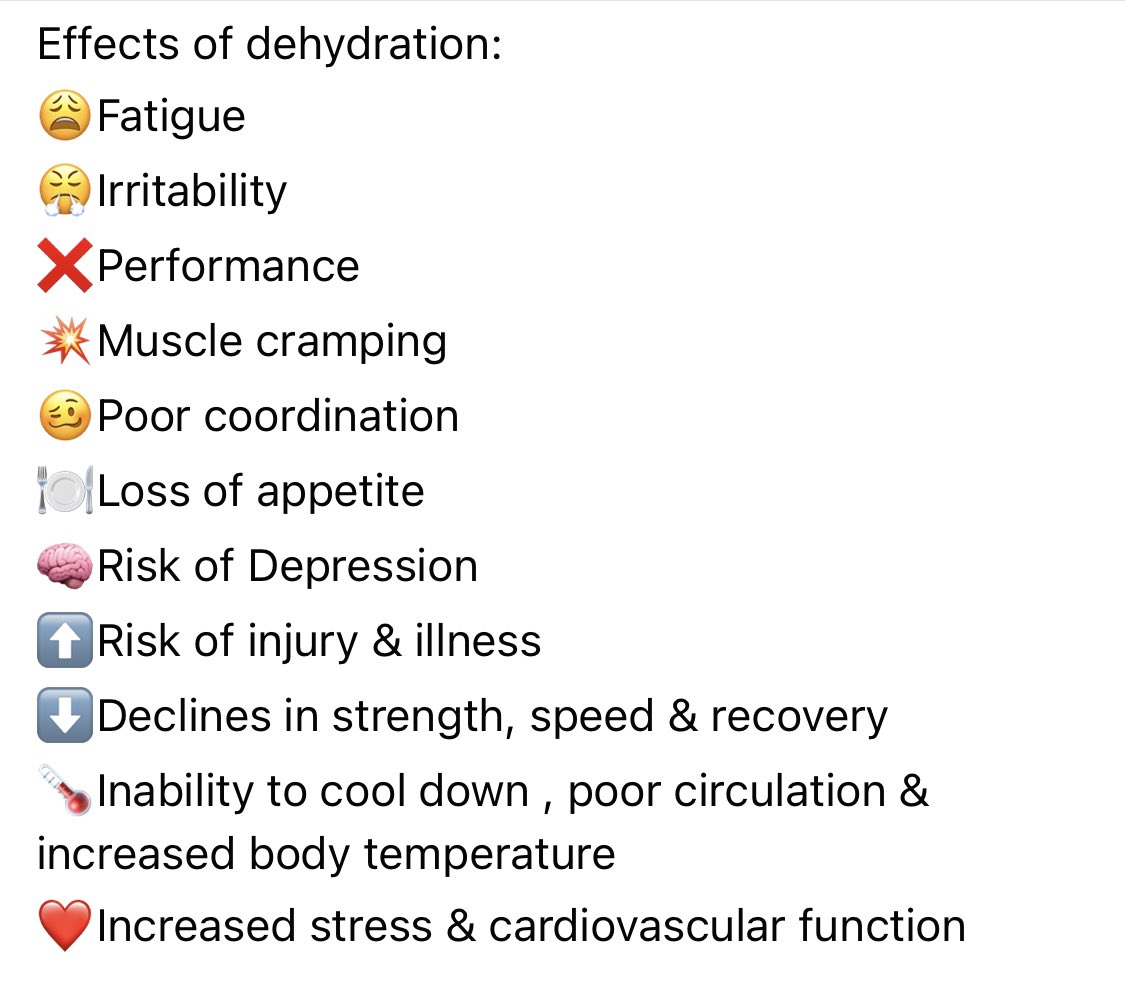 Follow Wendi on Twitter for more graphics and tips
---
Water is the MOST important FREE health significantly underrated performance enhancement supplement. If you're an athlete check out my hydration blog with Simplifaster here.
1. Wake up and drink water by placing a glass of water or water bottle by your bed.  This strategy will enable you to have zero barriers to getting your hydration started for the day! Focus on consuming 10-16 oz upon waking. Especially if you are an athlete or working outdoors.
2. Set alarms on your phone to hydrate with 16 oz every few hours to shoot for a total goal of 100-120 oz per day (especially if you are an athlete or working outdoors). Another easy way to get in more water is to say 50 oz by 1 pm and another 50 oz by 7 pm!
3. Carry a water bottle or hydro flask that you can easily set water goals. I.e. 32 oz is a typical hydro flask that you can consume 3x/day.
4. Eat your hydration. Yes, that is right we can attain fluid and minerals from our fruit and veggies! Watermelon, grapes, berries, cucumbers, celery, carrots, cherries, and tomatoes are also super hydrating and a great way to get in your veggies for health too! You can also infuse your water with berries, lemon, lime, etc. which makes it tastier and offers antioxidants.
5. Electrolytes can be used to replace minerals lost in sweat
. Dairy is also hydrating you could add Greek yogurt, milk, or cheese to meals to get in additional minerals. Cherry juice, chocolate milk, or Gatorade zero can also be a good option depending on your goals for added hydration.
6. Bring a cooler with you to stock with fruits and veggies. You can also pack additional water bottles to make sure you have enough fluid on hand in case of an emergency!
7. Hydrate with milk at meals and water in between!
These tips help my clients and athletes stay hydrated! It is also important to consume
16-24 oz of fluid for every pound lost!
Stay hydrated out there and don't forget to follow us on social media for more tips!
Wendi Irlbeck, MS, RDN, LD, CISSN
Wendi Irlbeck, is a registered dietitian nutritionist, and performance coach. Wendi utilizes evidence-based science to tailor nutrition programs for athletes to optimize performance, minimize health risks, and enhance recovery from training while focusing on injury prevention. She partners with parents, sports performance staff, and special needs and recreational athletes to offer nutritional guidance and optimal athletic performance and lifestyle plans. She is a former cross country runner, college softball player, figure competitor, and avid weight-lifter who still enjoys a good race from time to time. Wendi provides virtual services including telehealth but is based in Nashville, TN.
You can also follow Wendi on Twitter, Facebook, and Instagram for more nutrition information. Service